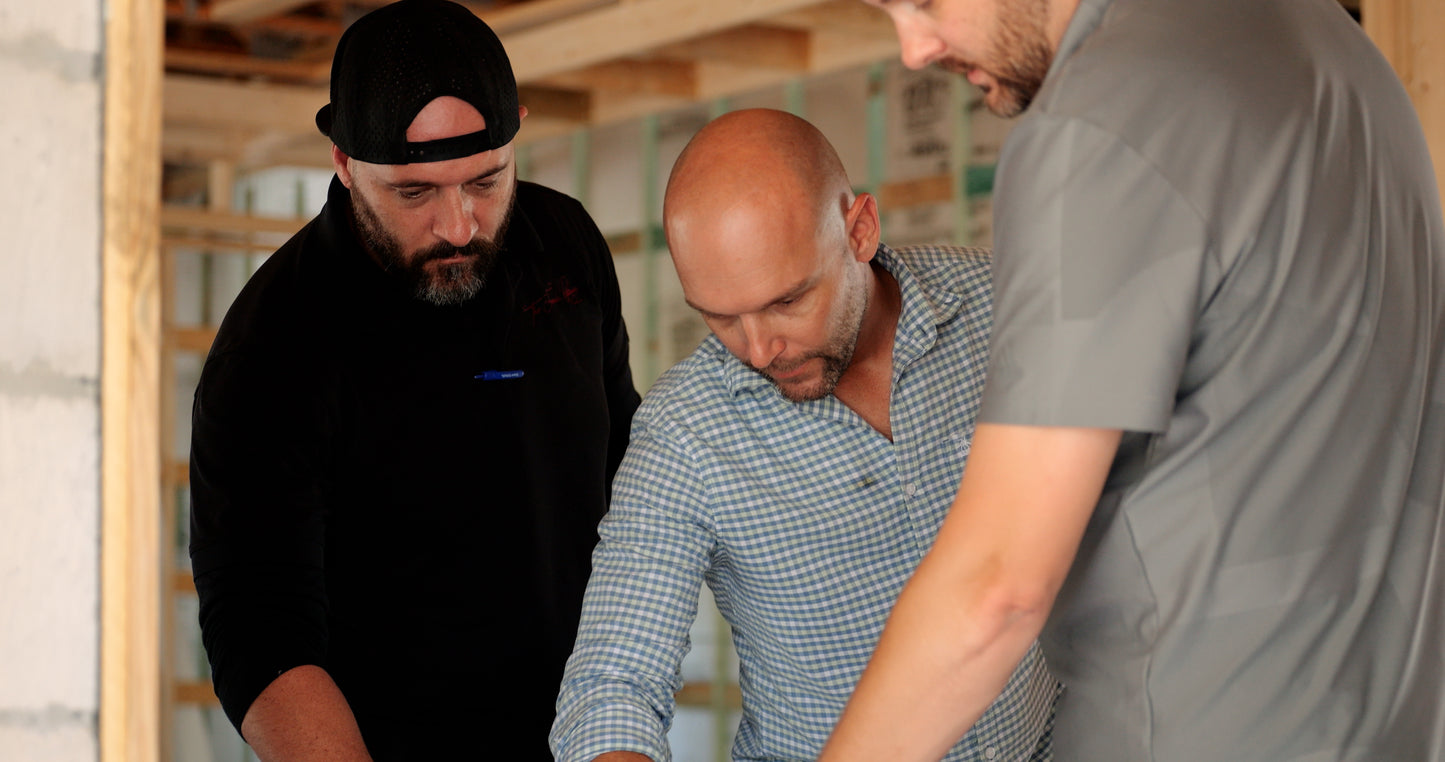 Are you a builder, remodeler, architect, or designer looking for a reliable and efficient solution for your custom cabinetry needs in the Tampa Bay area? Look no further than The French Refinery's partner program. Our team of skilled artisans has over 100 combined years of experience in crafting tailor-made cabinetry for kitchens, mudrooms, entertainment centers, built-ins, home offices, bathrooms, and beyond. But partnering with us goes beyond just exceptional craftsmanship; it opens a world of possibilities for your projects to reach new heights of excellence.
1. Personalized Cabinet Design Team at Your Service:
Our partner program provides a team of expert designers, engineers, craftsmen, and installers who work with you to create custom cabinetry that perfectly matches your client's vision. We've been in the industry for over six years, and our team has a collective experience of 100+ years in designing and building exceptional cabinetry. Our design team takes the time to understand your brand's aesthetic, goals, and processes, ensuring that your clients' cabinetry seamlessly integrates with their overall design.
2. Competitive Commission Rates:
We understand that you want to grow your business while maintaining a healthy profit margin. We offer competitive commission rates to help you achieve this goal. With our partner program, you can access high-quality custom cabinetry solutions at discounted rates, ensuring you remain competitive and profitable.
3. Stress-Free Project Management:
We understand that coordinating multiple trades can be a headache. That's why we provide detailed shop drawings not only for our cabinetry, but also for the integration of other trade work, such as countertops, plumbing, and electrical. Our clear and communicative approach ensures that everyone involved in the project has a straight-up understanding of what's going on, minimizing stress and maximizing efficiency.
4. Referral Bonus and Competitive Commission Rates:
The French Refinery rewards our partners with a referral bonus for builders, remodelers, architects, and designers. Additionally, our competitive commission rates make partnering with us a smart business decision.
5. Content Creation and Social Media Promotion:
We want to help promote your business as a valued partner of The French Refinery. That's why we offer content creation and social media promotion of your cabinets and collaborations on our platforms.
6. Detailed Shop Drawings:
At The French Refinery, we understand the importance of clear communication between different trade professionals during the construction process. That's why our shop drawings include details about the other trade work, such as plumbing, electrical, and countertops, that integrates with our custom cabinetry. This ensures that all parties have a clear understanding of what's required during construction.

Partnering with The French Refinery for your custom cabinetry solutions in Tampa, Florida, means elevating your home design projects to the next level. Our exceptional craftsmanship, personalized approach, and efficient project management make us the preferred partner for builders and designers in the Tampa Bay area. Don't settle for less than the best - partner with The French Refinery today.