PREVIOUS CUSTOM BUILT-IN PROJECTS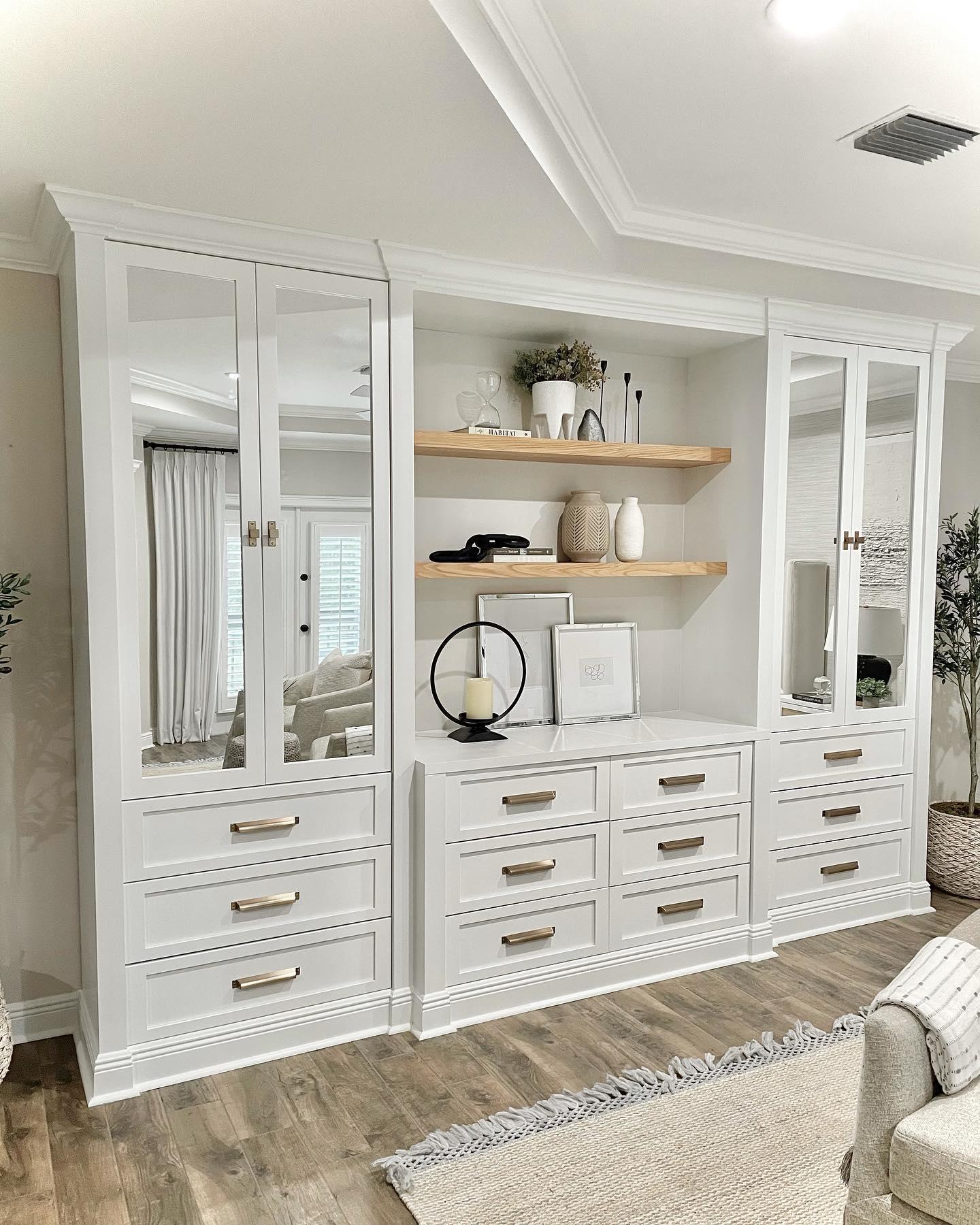 Advantages Of Custom Built-In Cabinetry
Tailored to Your Needs: Custom cabinets are designed to align with your lifestyle, design preferences, cooking habits, and storage needs.
Unlimited Design Options: Custom cabinets provide the opportunity to choose the material, color, hardware, and style, giving your house a truly distinctive appearance.
Quality and Durability: Custom cabinets are typically made from high-quality materials and exhibit superior craftsmanship.
Optimized Storage: Custom cabinets can include tailored storage solutions such as customized drawers, shelves, and compartments that match individual requirements.
Aesthetic Appeal: Custom cabinets can greatly enhance the look and feel of your home. They have a more "finished" appearance than stock cabinets.
Value Addition: Although custom cabinets might require a higher initial investment, they can significantly increase the value of your home due to their quality, durability, and unique design.
Design Continuity: Built-in cabinets can be incorporated throughout the house to create a design flow, giving the house a more complete and coordinated look.
Boost Your Home's Value with Custom Built-In Cabinetry
Investing in custom built-in cabinetry isn't just about improving your home's functionality and aesthetics. It's also a smart way to add value to your property. Well-crafted built-ins are highly sought after by homebuyers, making them a worthwhile investment that can significantly boost your home's resale value.
Maximize Functionality and Storage with Custom Built-In Cabinetry
Say goodbye to clutter and hello to superior organization with our custom built-ins. We design each piece to fit seamlessly into your space, providing ample storage that's not only practical but also beautifully integrated into the overall design of your room.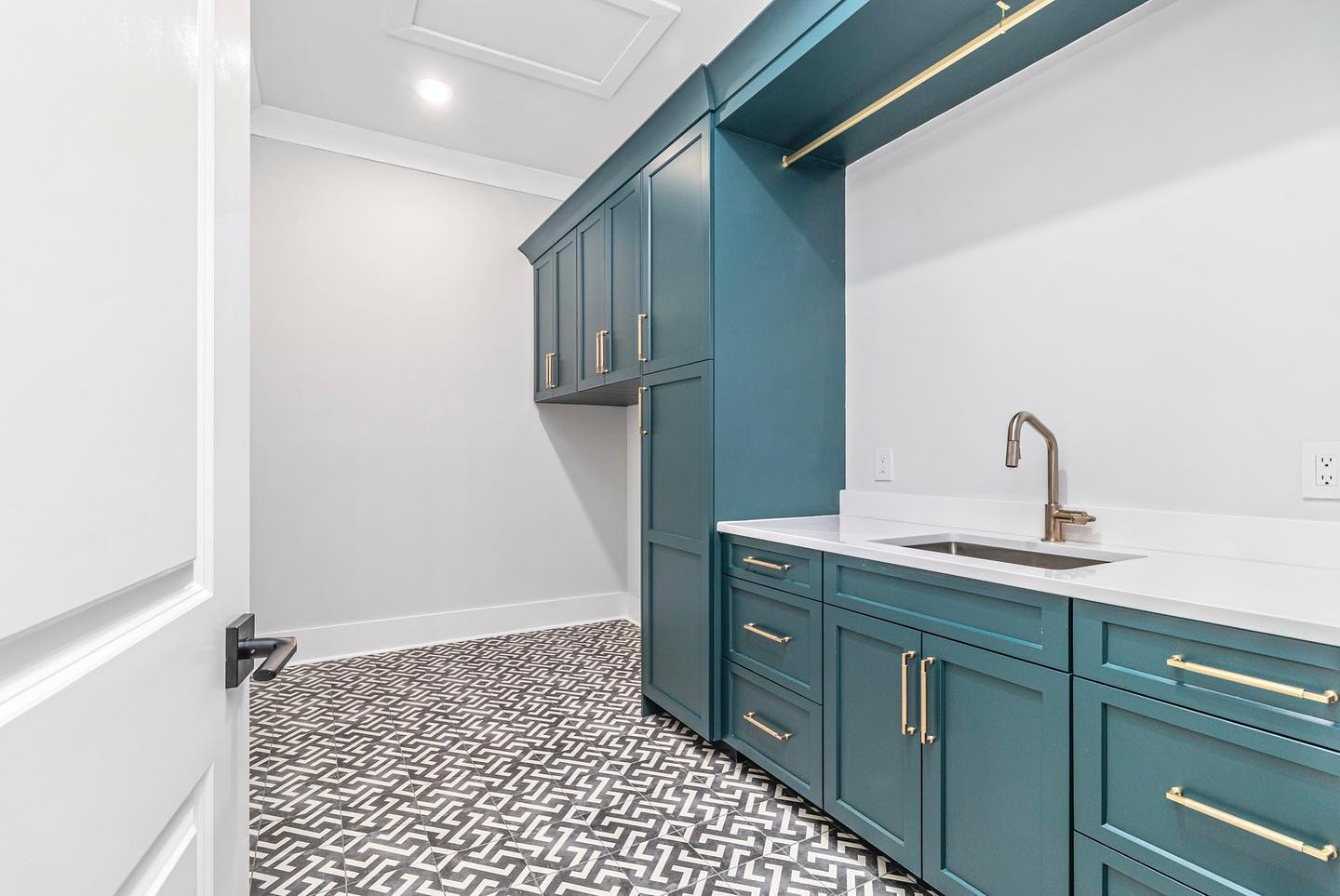 Why Choose The French Refinery for Custom Built-In Cabinets?
At The French Refinery, we believe in delivering exceptional results and unparalleled customer service. Our team of skilled craftsmen has over 100 years of combined experience in custom woodworking, making us the trusted choice for custom built-in cabinetry in Tampa, FL, and beyond.
What Our Clients Say
Adam and the team from The French Refinery were on point from the first sketch and measurement, to the day they installed the final handle.
The entire team was professional in EVERY since of the word; performing quality work in a timely manner - all without disturbing the rest of my home.
After building an entire custom home, I can tell you first hand, this level of craftsmanship is extremely hard to come by; leaving me with regret that I didn't meet with them sooner.
Cheers to making our dream entertainment center a reality!
Jonathan Welty
We've used Jordan at The French Refinery for two of our homes. His work is amazing, he is timely and easy to work with. We've referred him to two friends who have also had built-ins installed.
Kim Parrish
These guys are artists! We bought a new home with a large entry room that needed a statement piece. My wife suggested a wine bar and started brainstorming on what it would look like. We gave Adam our concept design (we can't draw well) which he modeled on a computer to come up with the final proposal. This was a complex project with a lot of unusual features that they nailed perfectly. Mike took great care in assembling the unit and you can tell he puts his heart and soul into it. We couldn't be more pleased. If they can do this, they can handle any project.
Drew Nagle
AREAS WE SERVE
The French Refinery works in the greater Tampa area to offer professional cabinetry estimates and a massive range of professional cabinetry services. If you are in need of a custom cabinet maker in Tampa, Clearwater, Brandon, Largo, Dunedin, Tarpon Springs, Lutz, Riverview, St. Petersburg, Spring Hill, Lakeland or Bradenton get in touch with us.
SCHEDULE YOUR APPOINTMENT
Visit our showroom in Tampa Florida and let our team of talented designers bring your dream to life. Please contact us for an appointment to meet with a designer and discuss your project.