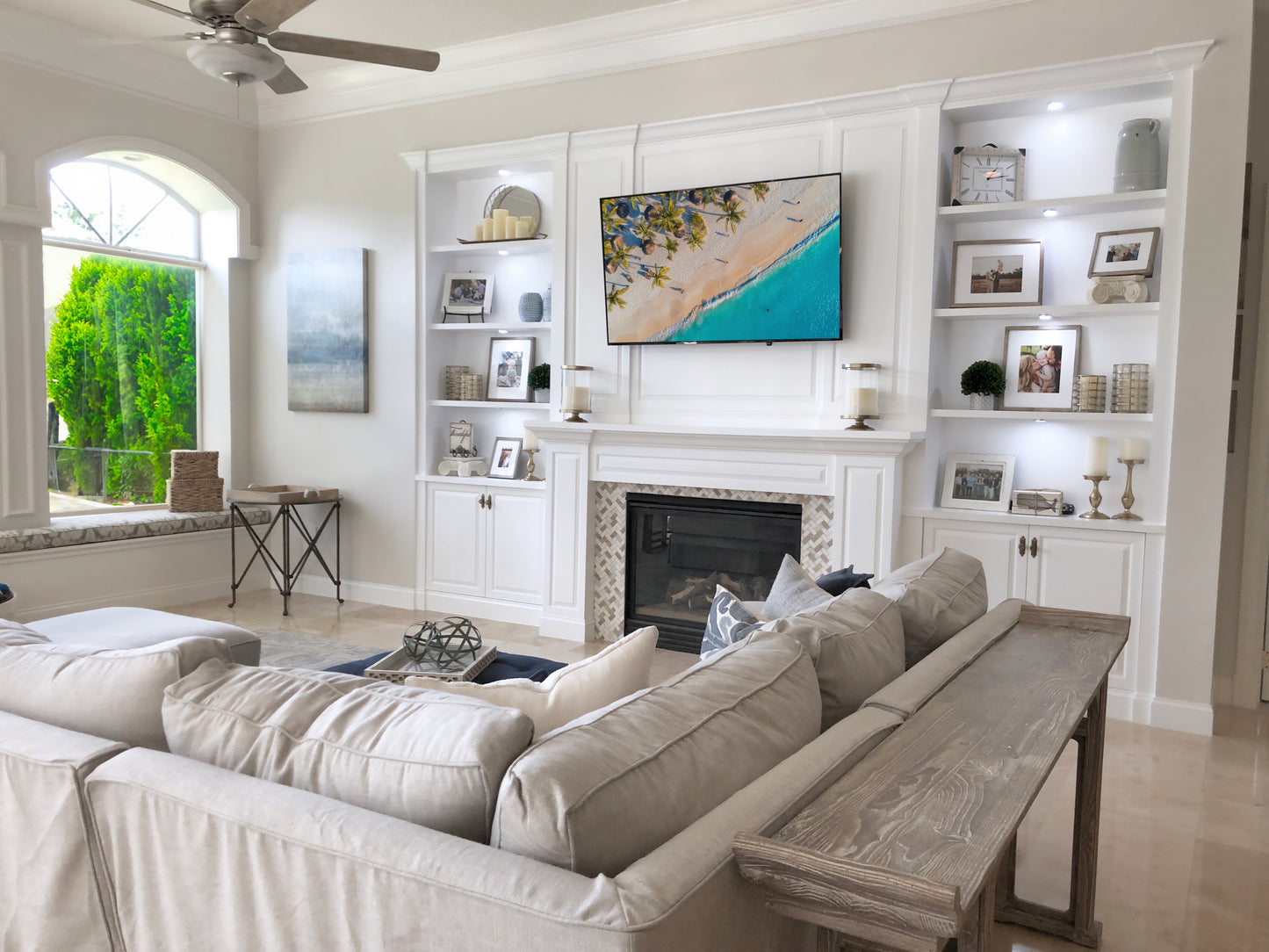 Are you looking for a unique and stylish way to house your television, sound system, and collection of movies or games? Look no further than The French Refinery, your trusted partner in crafting bespoke entertainment centers. With our expertise in custom cabinetry and keen eye for detail, we can transform your Tampa home into a haven of entertainment and relaxation.
Understanding Your Needs
The first step in designing your perfect custom entertainment center with The French Refinery is understanding your needs. Are you a movie buff with an extensive DVD collection? Or perhaps a gaming enthusiast who needs space for multiple consoles? Maybe you're a music lover with an impressive vinyl collection? Whatever your hobbies and preferences, we'll take them into account to create a design that fits your lifestyle.
Choosing the Right Materials
At The French Refinery, we pride ourselves on using only the best materials for our custom cabinetry. From solid oak to sleek and modern laminates, we offer a variety of options to suit every style and budget. We'll guide you through the selection process, ensuring that the material you choose not only looks great but is also durable and easy to maintain.
Incorporating Storage Solutions
An effective entertainment center isn't just about housing your TV—it's also about providing ample storage for all your media and devices. We'll incorporate clever storage solutions into your design, from hidden compartments for gaming controllers to pull-out shelves for easy access to your movie collection. With The French Refinery's custom designs, you'll never have to worry about clutter again.
Putting It All Together
Once we've established your needs, chosen the right materials, and designed the perfect storage solutions, it's time to bring your custom entertainment center to life. Our skilled craftsmen will carefully construct your unit, paying attention to every detail to ensure a flawless finish. Once installed, your new entertainment center will not only be a functional addition to your home but also a stunning centerpiece.
Conclusion
Designing the perfect custom entertainment center is a process that requires careful planning and expert execution. At The French Refinery, we're dedicated to providing Tampa homeowners with top-notch custom cabinetry solutions that are as beautiful as they are practical. Contact us today to start designing your dream entertainment center.